As a result of an accurate study of production process and intended applications,
CONDOR decks
have unique and matchless features in matter of safety, resistance and manageability.
CONDOR
produces a wide range of steel decks, made both in galvanized steel and aluminum. Decking levels have an anti-slip system (embossed/drilled), which makes CONDOR products unique in matter of safety and quality, in compliance with the strictest requirements of Italian and European safety regulations. The CONDOR steel deck system can be easily attached to the frame beam, which makes it an extremely manageable product, easy and quick to assemble. All decks are assembled with the clinching system and have no welding points, which allows to avoiding the formation of rust. The decks are designed to provide maximum safety to those who consider safety as a significant goal in their work. Thanks to its original anti-slip surface and to the special drilled pattern, it eases the elimination of water, avoiding dangers resulting from frost and humidity. Moreover, the sheet's bent edges exclude the problem of sharp protrusions.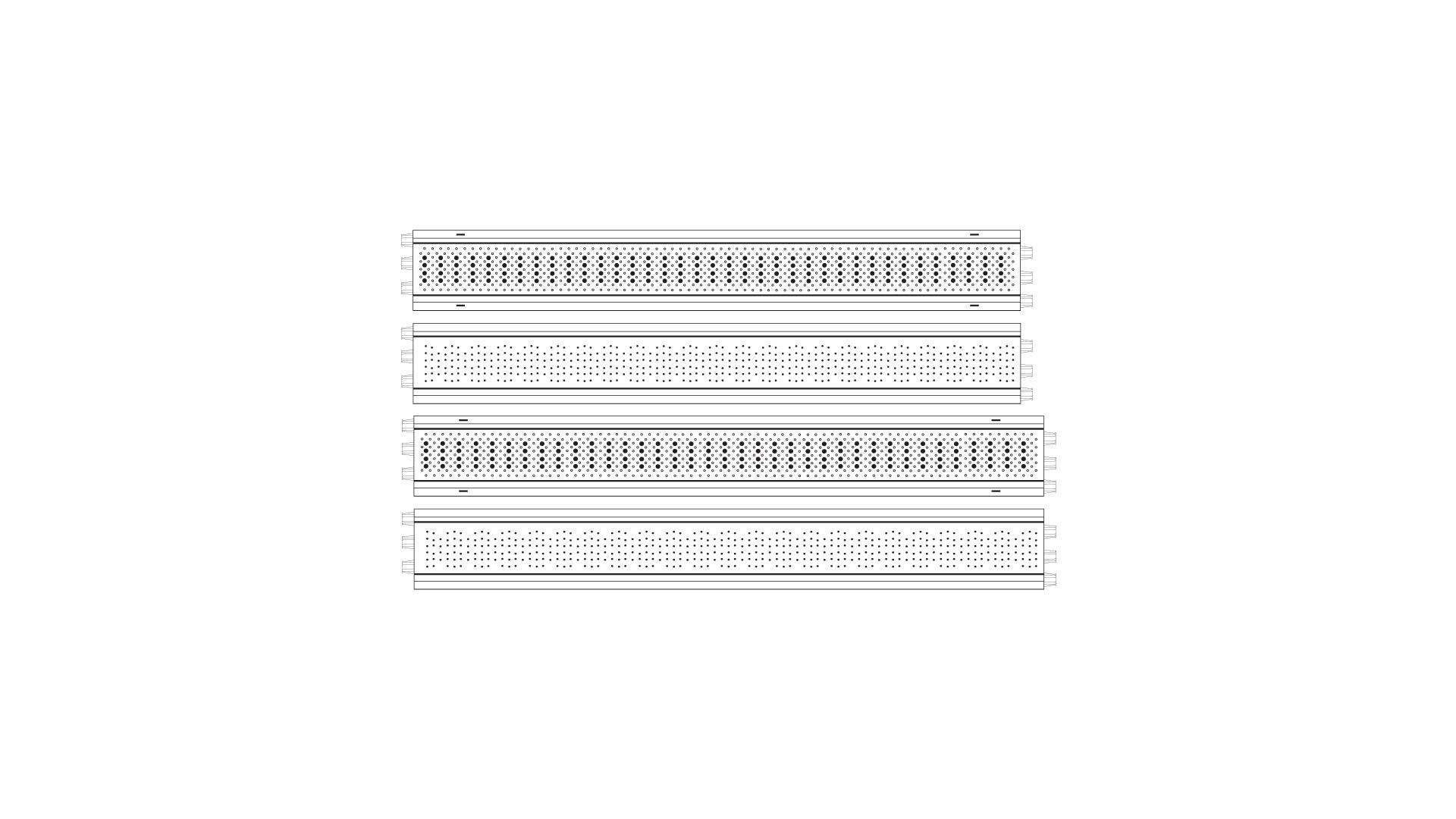 All decks are approved as class 4 (certification granted by ISPESL laboratories), i.e. for capacities up to 300 daN/m². Thus they can be used for both maintenance and building scaffoldings. Some types of decks guarantee capacities up to 600 daN/mq. These high performances are provided by the special pattern of reinforce ribs and by the development of lower cold-formed support frames .
Decks produced by CONDOR are:
SIRIO SERIES*: produced in the following standard sizes:
Width: 30 / 33/ 50 cm
Length: 75 / 100 / 105 / 113 /150 / 180 / 200 / 250 /300 cm
VEGA SERIES: produced in the standard size 180x50cm with hook fittings.
ALU-WOOD SERIES: deck with aluminum frame and anti-slip wooden surface.
STEEL TRAPDOORS: decks used to reach the scaffolding levels.
ALUMINUM TRAPDOORS: are characterized by high lightness even in big sizes (250 / 300 cm).
STEEL AND WOODEN TRAPDOORS: deck with aluminum frame and anti-slip wooden surface.
The range of steel scaffolds is completed by compensation decks and sheets, which can be used instead of wooden decks, in order to make spans to level and to close holes and gaps, in compliance with fire-resistance requirements, as required in the industrial field, for instance.